Get results quickly and effectively with solutions tailored to your needs and goals
1:1 Therapy
Digital Therapy
Traditional Egoscue 1:1 Therapy
Our full-service Egoscue solution with unmatched levels of personalized attention, expertise, and support. One on One posture therapy sessions include:
Individualized musculoskeletal assessment and review of findings with your therapist
Personalized Egoscue exercise routine which your therapist will take you through step-by-step, providing instruction, cues, feedback, and adjustments as necessary
Scheduled in-person at an Egoscue clinic or virtually via video conferencing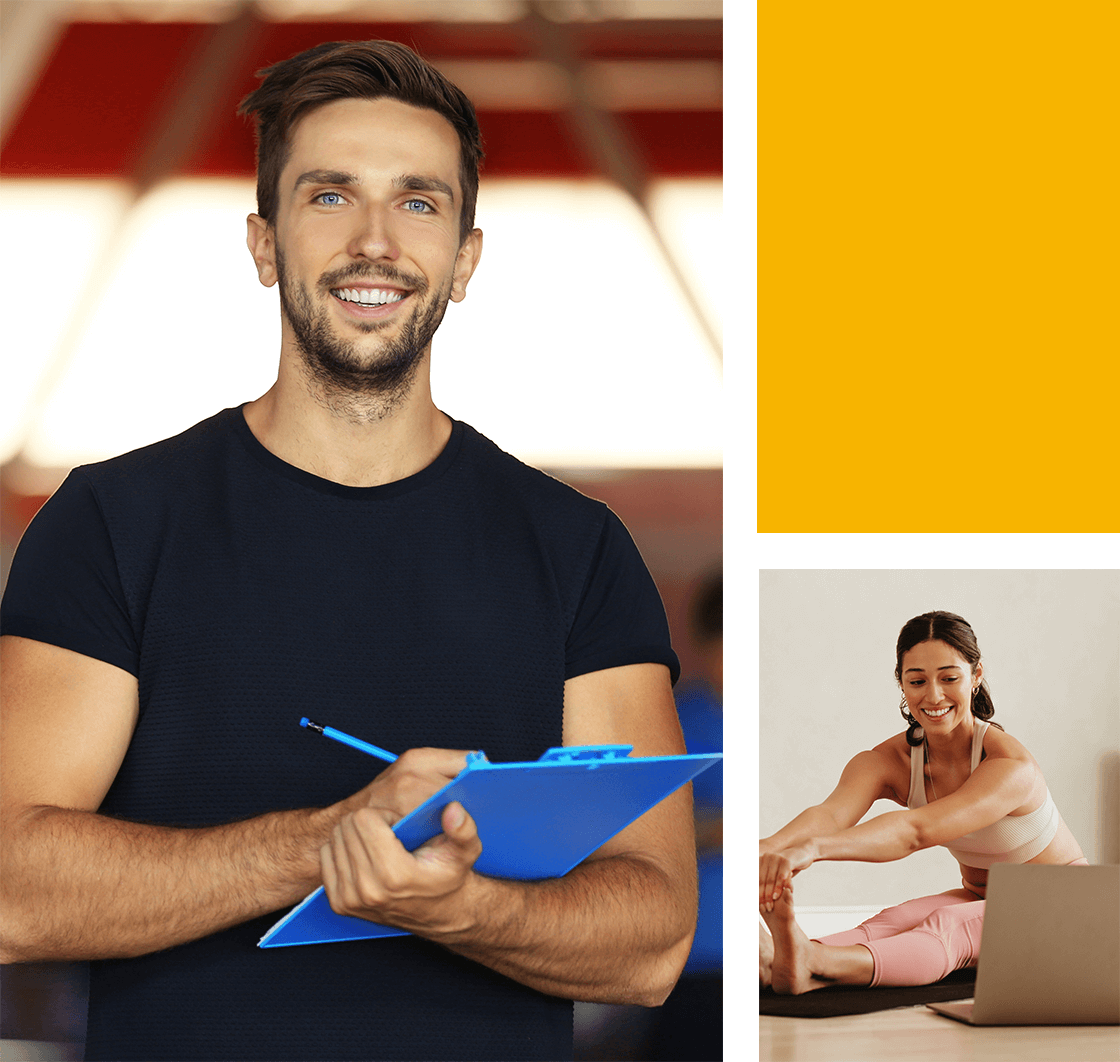 Egoscue online solutions provide you with the freedom to get Egoscue solutions on your terms and schedule. Online posture therapy sessions allow you to independently upload photos and include:
Individualized musculoskeletal assessment
Personalized Egoscue exercise routine which can be accessed online and include instructional pictures and videos to guide you through completing each exercise
1:1 live coaching and support can be purchased as an add-on as needed so you can match the level of personalized Egoscue attention to perfectly match your needs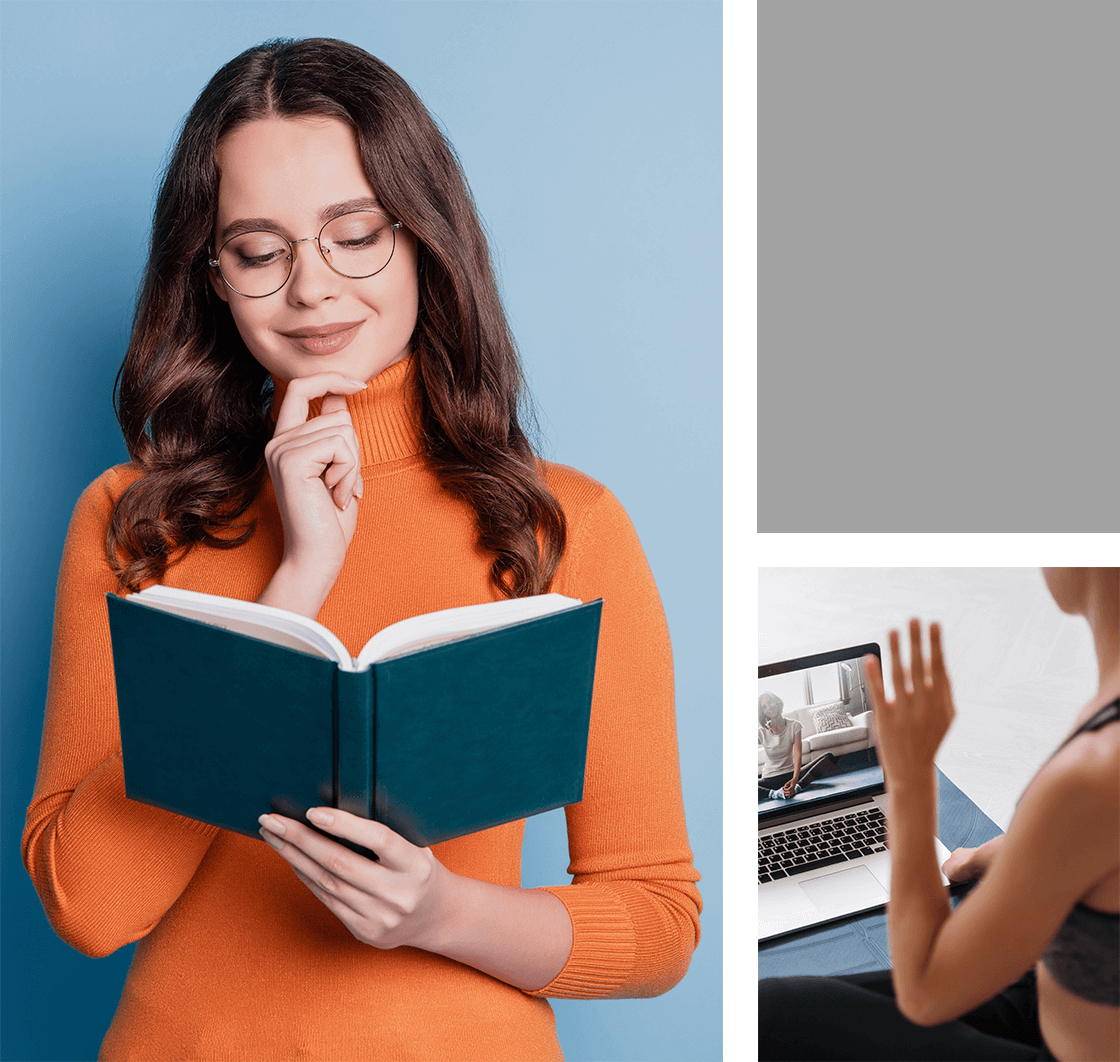 Step 1
INDIVIDUALIZED ASSESSMENT
Step 1
INDIVIDUALIZED ASSESSMENT
First, we connect with you! We use your input about your goals, any pain or limitation, and your experience to date to create a program tailored to your priorities and needs. Next, we make objective assessments of your musculoskeletal system. Using image capture technology, and computer vision, we measure the 3D position of your joints. We also assess your weight distribution and movement.
Step 2
MUSCULOSKELETAL HEALTH ANALYSIS
Step 2
MUSCULOSKELETAL HEALTH ANALYSIS
Taking your input and the results of your individualized assessment, we use artificial intelligence to assess your overall function and movement health. We will help you understand how your unique musculoskeletal profile can contribute to pain, injury and compromised motion and teach you how to eliminate that risk.
Step 3
PERSONALIZED EGOSCUE EXERCISES
Step 3
PERSONALIZED EGOSCUE EXERCISES
We make personalized exercise recommendations specifically targeted to your unique weaknesses and inflexibility. Our exercises are sequenced to produce maximal results with unmatched efficacy. Your therapist will be there throughout your journey. They can provide feedback on your exercise form and address any questions or concerns to ensure your program goes smoothly.
Step 4
FEEDBACK & GROWTH
Step 4
FEEDBACK & GROWTH
Your Egoscue program is designed to target your specific needs and your needs alone. As your symptoms, fitness level, and mobility improve, your program will grow with you. Using your feedback, measurements of your progress, and machine learning, we continuously optimize your exercise recommendations, ensuring your program is consistently adapting as you progress.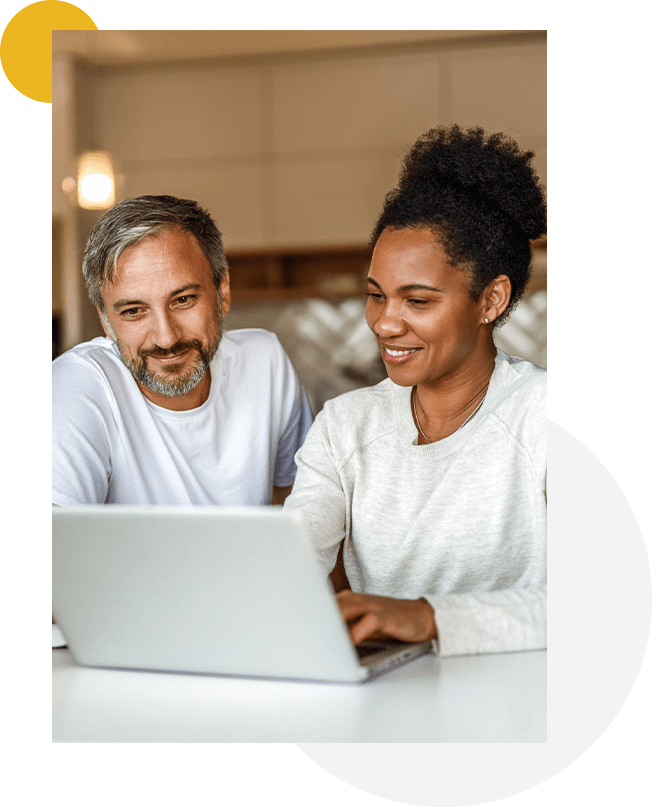 4 SIMPLE STEPS TO GET STARTED
Begin your Egoscue journey today!
Connect With Us
Get your FREE consultation or request a call back to learn more about how Egoscue can help you feel better, move better, and live better.
Schedule An Appointment
Schedule an appointment with an Egoscue coach or upload photos to start your musculoskeletal assessment.
Get Personalized Coaching
Get personalized coaching, including an in-depth analysis of your musculoskeletal health and 1:1 exercise instructions.
Complete Your Egoscue Exercises
Complete your Egoscue exercises daily and check in with your Egoscue coach regularly to maximize your progress.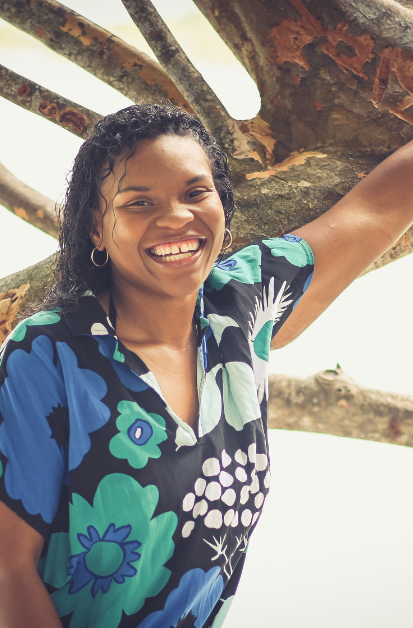 Egoscue has given me the gift of health. By following the exercise program designed for my posture I'm doing activities I never thought were possible.
ANDREA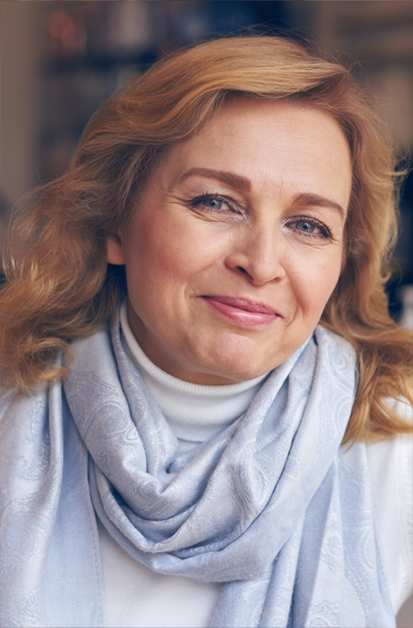 Egoscue saved me from major surgery and restored so much hope, peace, and balance in my life. I am without pain and I am forever grateful and will forever be a client. The team at the Fort Washington office are like family!
ANGELA D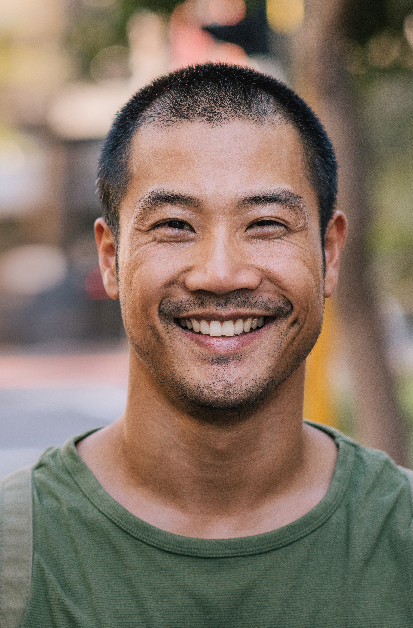 For me this method is perfect! It works 100%, you just need to do your exercises regularly. The improvements are felt even after the first session! And the results are lasting.
STIMPER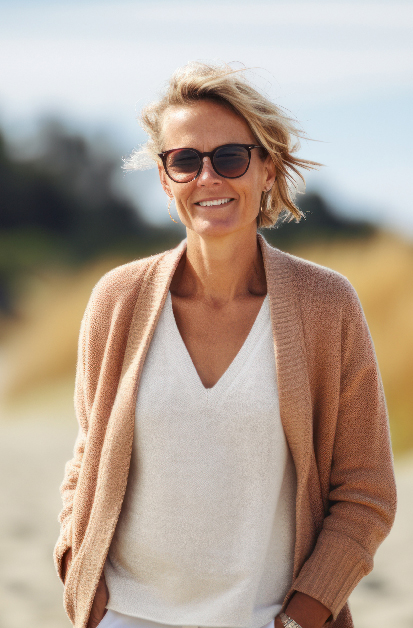 The only regret I have is not being introduced to this Method much earlier in life.
JENN D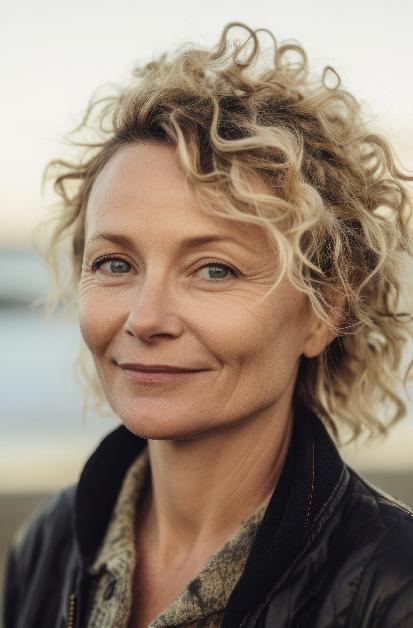 The team at Egoscue is incredible! I always leave feeling so much better. I would recommend them to anyone who is in pain.
JULIE S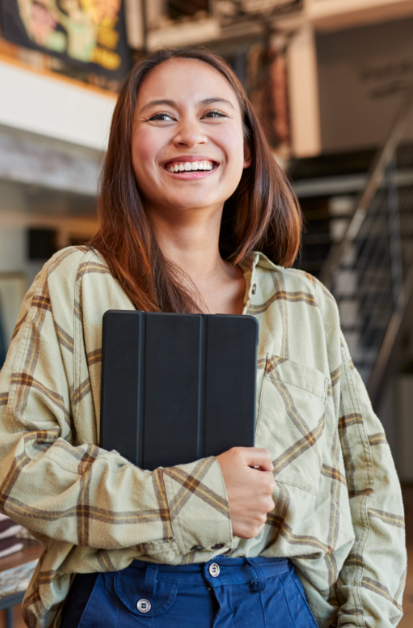 Going to Egoscue has been such a game changer! These methods are easy enough to do anywhere.
EVA M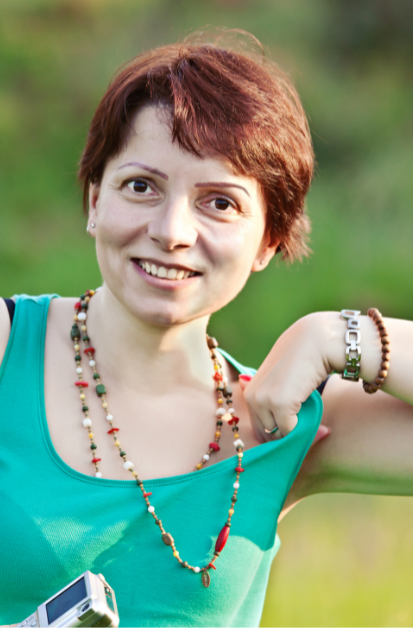 I assumed some type of surgery was looming. After one session I saw about 20% reduction in sciatic pain. I was shocked. After 8 weeks, I am fully functioning. It honestly changed my life.
BETHANY E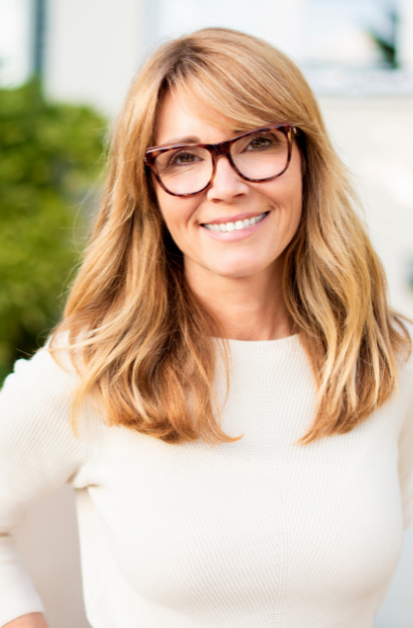 You have the time...Egoscue probably has the cure. Try it. Unbelievable results.
CIA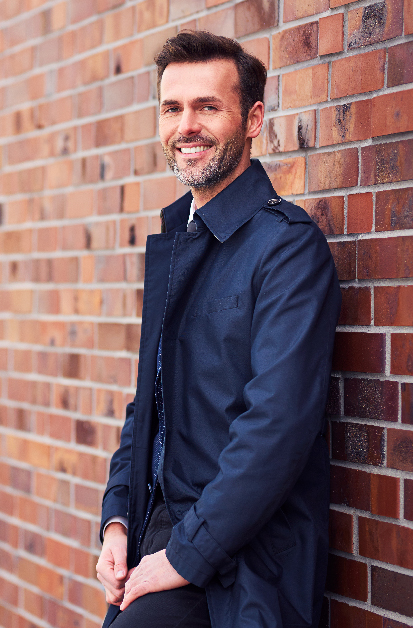 A year ago I completed a 10 session program done using FaceTime which has changed my life. I could not walk without pain, today I am active on my farm and can hike without pain. I highly recommend this method to anyone who is living with pain - it's comfortable and it WORKS!
ALLEN H
FREQUENTLY ASKED QUESTIONS
Have questions? We're here to help.
What is The Egoscue Method?
Founded by Pete Egoscue in the 1970s, The Egoscue Method empowers individuals to feel and perform better with personalized exercise recommendations that relieve pain, reduce the risk of injury, and improve athletic performance. We believe most pain and injury results from compromised posture and repetitive imbalanced movements that create unnecessary stress and strain on the musculoskeletal system. The human body is designed to move! But we frequently develop muscle dysfunctions and compensations that limit our ability to do so pain free. The Egoscue Method uses simple exercises and movements to restore your body to its aligned and balanced state, alleviating pain and returning you to an active, pain-free lifestyle.
How does Egoscue work?
The Egoscue Method uses a series of exercises and stretches to return musculoskeletal balance and symmetry to your body. It's no secret that muscles move bones. They also stabilize the weight of our body to keep us upright. If your body has lost its designed posture, it's because muscles have moved your bones into a new, dysfunctional position. Dysfunction muscles also compromise movement and stability. Pain is the body's way of alerting you to the fact that your body isn't aligned—and therefore isn't moving—properly. Our E-cises serve as muscle tutorials, re-educating and reminding muscles of their intended function, to restore alignment and proper movement.
How much does it cost?
We offer different therapy packages and experiences. You can work 1:1 with a therapist either in person or via remotely via video conferencing. We also offer digital therapy which provides the same evaluation, assessment, and personalized menu but is a more independent process without the dedicated 1:1 coach. We would be happy to discuss options with you and help you determine the best option for your goals, needs, and budget.
How long will it take for me to see results and feel better?
All of our clients respond differently and on different timelines. However, the vast majority feel different after their first visit. The body has an amazing ability to heal itself; you just have to give it a chance. Remember, you most likely didn't get into your current position overnight, and you won't get out of it overnight. The Egoscue Method is a process, but one with a remarkable efficacy.
While we can't guarantee you will leave your first appointment pain free, we guarantee that you will notice a change from day one. The beauty of our approach is that the body responds immediately. No wait and see required. Yes, it takes time and consistency to reap the full benefits of what Egoscue has to offer, and change does not always instantly translate to feeling better, but you will be able to perceive a difference and decide if we are the right fit for you quickly.
How often do I need to do my exercises?
Many people feel immediate improvement after just a single or a handful of exercises. Lasting change requires consistency. Egoscue is designed to systematically and methodically chip away at your dysfunctions and compensations. Doing your exercises regularly allows your body to avoid falling right back into the same improper movements and injury patterns.
We ask that you do your exercises at least 5 days a week, ideally daily. It took time to develop the imbalances at the root of your pain or limitation. It won't take as long to eliminate them but doing your menu regularly is essential to maximizing your results. By doing your menu daily, you are giving your body the positive stimulus it needs to restore proper alignment and movement, and eliminate pain.
Do I have to do my menu in its entirety?
Yes! The secret sauce of Egoscue is in the sequencing of our exercise recommendations. Our exercises are structured to address your unique needs, and to do so in a way that optimizes your outcome. One exercise sets up the next, so doing your full menu in the given order is essential to achieving results quickly and effectively.
Is The Egoscue Method covered by insurance?
Being non-medical, Egoscue is not directly covered by insurance. However, most of our clientele are able to use their health savings accounts, health and wellness stipends, or lifestyle spending accounts to pay for Egoscue therapy. And, many of our clients have success getting reimbursed from their insurance provider for at least a portion of what they pay. Egoscue does not file anything directly with your insurance provider, but we will provide a letter you can use to if you decide to request reimbursement.
How long does it take to finish my therapy?
That is completely up to you. We pride ourselves on helping people get out of pain, but we get even more excited about helping people get back to living life of their terms. – doing the things they love and finding joy in movement again.
Most people come to Egoscue to get out of pain but they discover that Egoscue is a tool that can be used on an on-going basis to live a happier, healthier life. Sure, many people get out of pain in just a handful of visits but our most successful clients make Egoscue a habit, similar to brushing their teeth. It becomes their foundation staying pain free, chasing goals, and moving more.
Can I still see my chiropractor, physical therapist, massage therapist, or other health practitioner while doing The Egoscue Method?
Absolutely. At Egoscue, we use posture to evaluate your unique musculoskeletal profile and target our exercises to your needs. We offer a unique, long-term solution that addresses the muscle dysfunction and compensation at the root of most pain and injury. Chiropractors, physical therapists, massage therapist, and other health practitioners provide additional resources that can also be effective, especially during more acute injury. We believe anything that increases the balance of your body can be a benefit. It is that simple!
Is The Egoscue Method different than yoga or Pilates?
Yes. Egoscue exercises are tailored to your needs and your needs alone. We rely on objective measurements of your posture and assessments of your movements to understand your unique muscle strengths, weaknesses, and inflexibilities. This allows us to optimize our exercise recommendations to deliver the results you want quickly and effectively.
The majority of yoga and Pilates classes are group-based where everyone in the class is asked to do the same exercises, poses, or moves. Furthermore, there is little objective assessment of individual needs. We do offer group classes and fitness sessions, but those programs work best as a supplement to a personalized menu. Egoscue fosters a client-driven therapy experience where you and your therapist work together to develop your exercise menu, adding only your needs into the equation and asking only what your body is able to give on that day.
Do I need to purchase expensive equipment?
No, equipment is not required. We do offer products that make doing our exercises easier (and at times more effective), but the majority of our exercises can be performed with items you have available in your home. You can find Egoscue equipment available for purchase in our shop.
Discover Egoscue therapy solutions that are best for you!