Airbench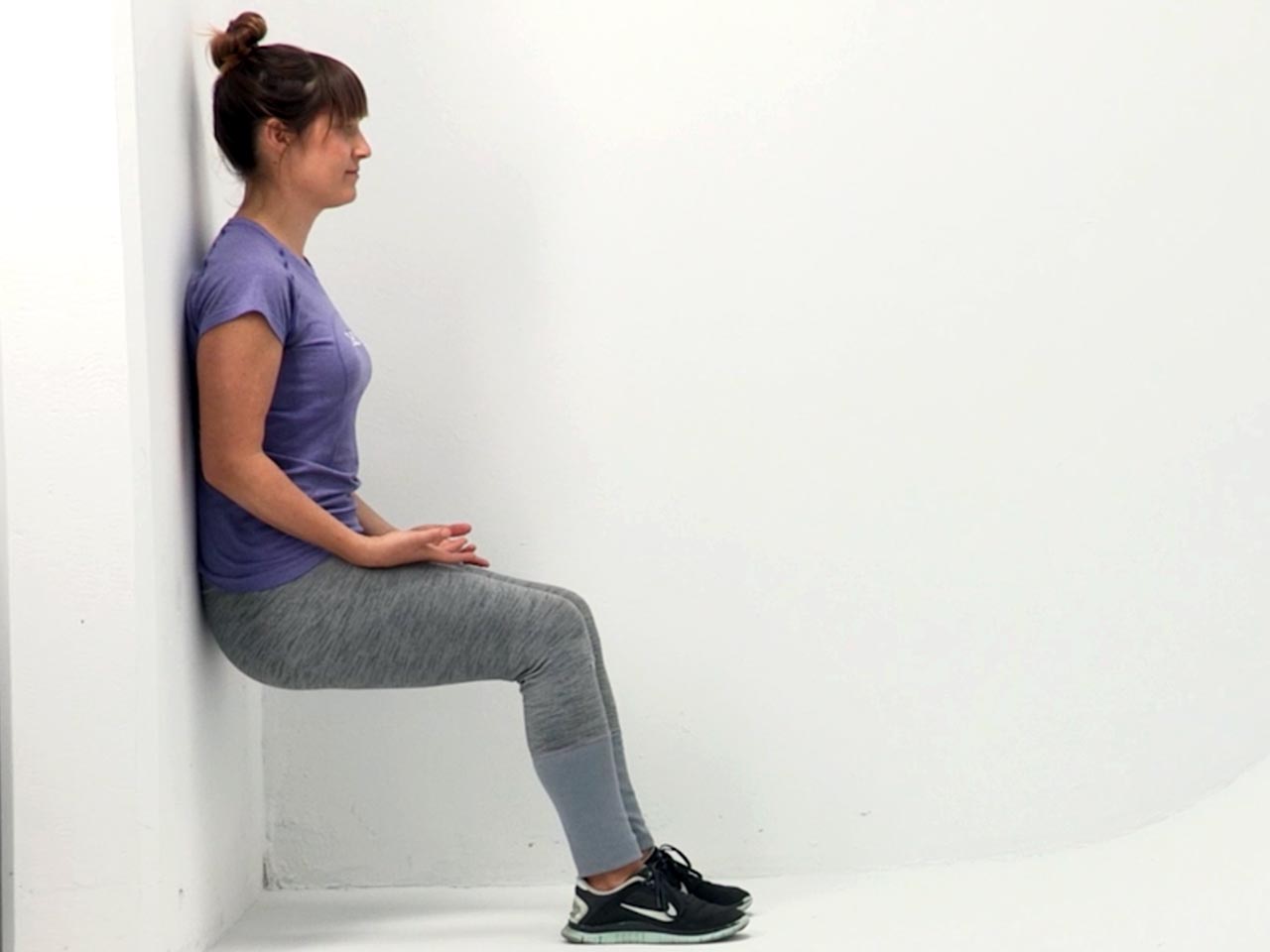 How to Perform this E-cise™
Stand with your back against a wall with feet and knees hip width apart and feet pointed straight.
Walk your feet away from the wall while sliding your body down at the same time.
You will be "seated" in an invisible chair, with your knees bent to 105 degrees.
Your hips are just slightly higher than your knees; your ankles are slightly ahead of your knees.
Your lower back should be completely flat against the wall.
Your arms can hang down to your sides, or rest your hands gently on your lap.
Hold as directed on your menu.
Keep the weight in your heels, do not press forward on your toes.
DO NOT DO THIS E-CISE IN SOCKS!
DO THIS EXERCISE IN ATHLETIC SHOES OR ON A YOGA MAT!
Fun Facts
A key component in walking is Quad strength. In this E-cise we are increasing the strength of this muscle group.
«Back
powered by www.egoscue.com
Egoscue Inc.
All rights reserved. Use of these exercises, photos and descriptions by permission only.