Assisted Hip Lift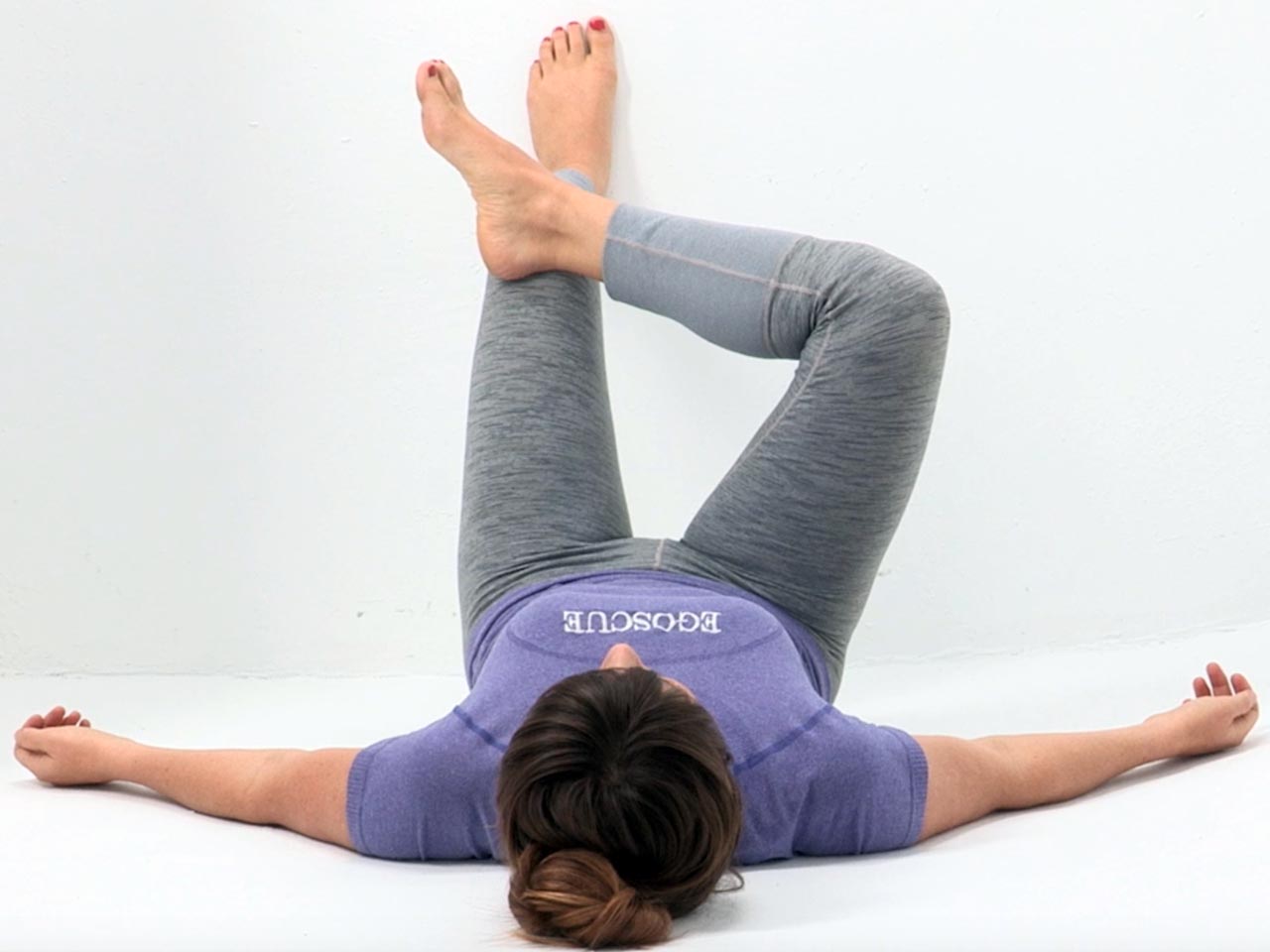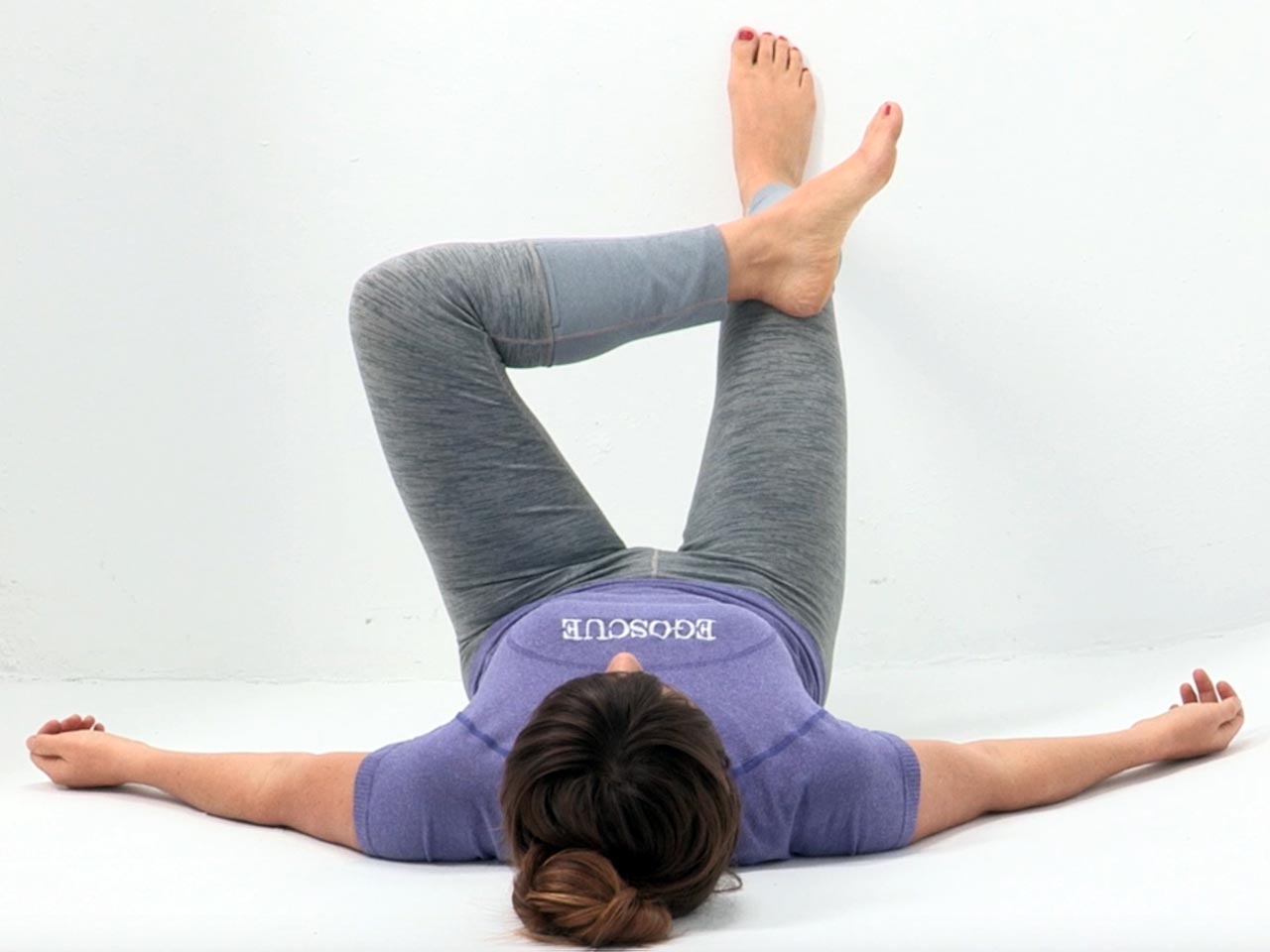 How to Perform this E-cise™
Lie on your back with your feet on the wall, knees bent at about a 90 degree angle.
Keep the feet pointing straight up, in line with your knees and hips.
Cross the ankle of one foot to just above the other knee.
If doing this lifts your butt off of the floor, then scoot farther away from the wall.
Press the crossed leg toward the wall using your hip muscles.
Do not allow your hips to shift to the side.
Keep the spine in alignment.
Hold this position as directed on your menu.
Switch sides and repeat.
.
Fun Facts
Actions such as crossing your legs in a chair should be easily done on both sides of your body. This E-cise helps maintain this ability.
«Back
powered by www.egoscue.com
Egoscue Inc.
All rights reserved. Use of these exercises, photos and descriptions by permission only.